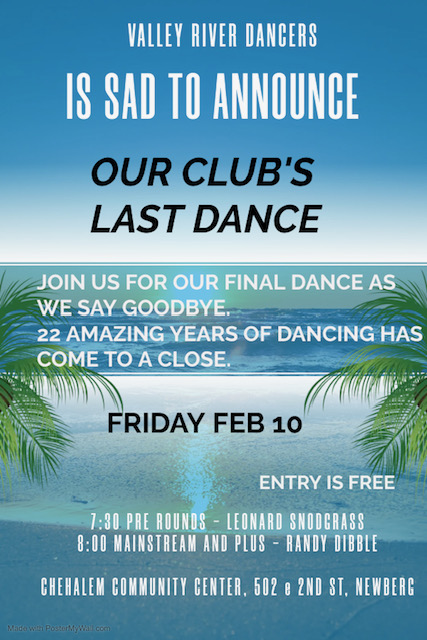 NFarwell
Sorry to announce that Valley River Dancers will be closing.
Welcome to Valley River Dancers!
We dance on the 2nd and 4th Fridays of every month. The 2nd Friday is a Plus dance and the 4th Friday is a Mainstream dance. Please check our calendar for more detail on the dance. Also, don't miss our facebook page (link at end of menu above).
We generally dance in the Newberg Community Center at 2nd and Howard. Pre-plus or rounds at 7:30 with the main program at 8:00.