Welcome to Valley River Dancers!
We dance on the 2nd and 4th Fridays of every month. The 2nd Friday is a Plus dance and the 4th Friday is a Mainstream dance. Please check our calendar for more detail on the dance. Also, don't miss our facebook page (link at end of menu above).
We generally dance in the Newberg Community Center at 2nd and Howard. Pre-plus or rounds at 7:30 with the main program at 8:00.
This site is under construction! Please bear with us as we put together all the pages. Contact newbergdancers @ gmail,com for information.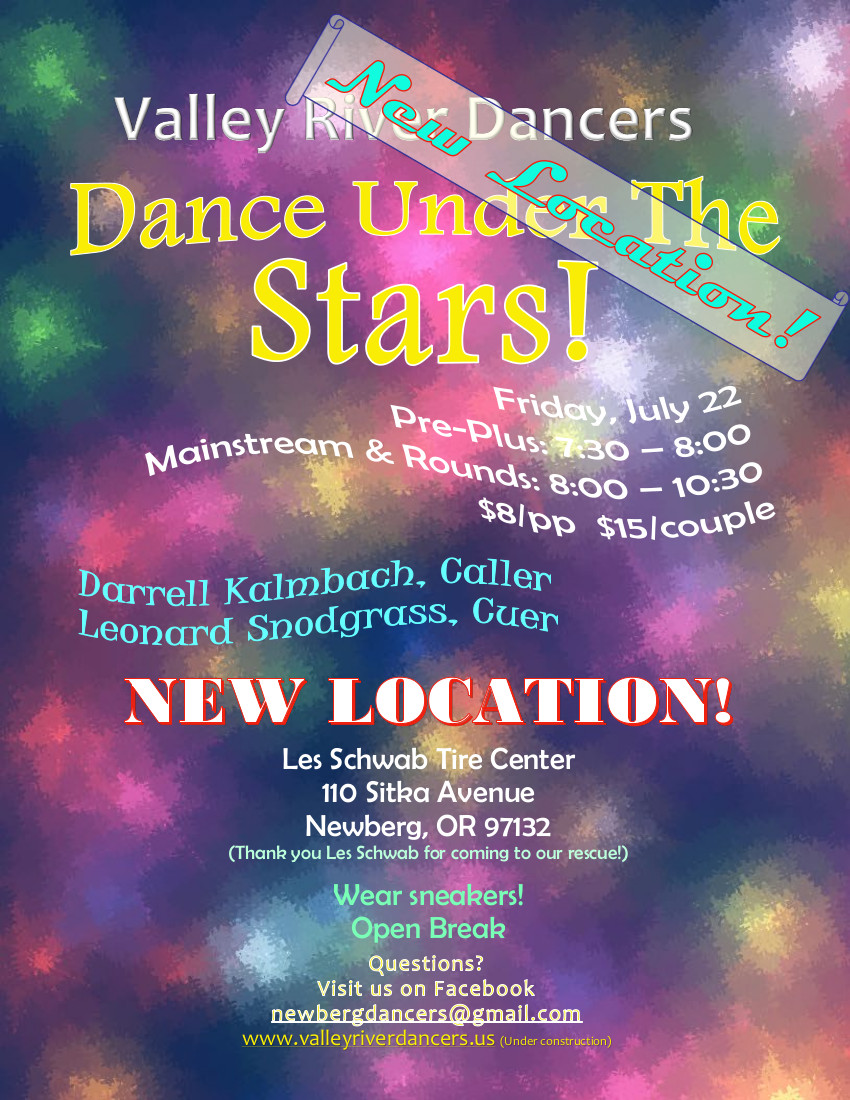 Dance under the stars is our signature dance. It's a fun evening for all and is usually outside on the tennis courts at 6th and Howard. THIS YEAR IT IS AT LES SCHWAB TIRE CENTER at 110 Sitka Avenue. (We can even use a large covered area if needed!) Most years it is the same weekend as the Newberg Old Fashioned Festival, but this year, the dance is a week before the festival.
Be sure to wear appropriate clothing. Check the weather before coming. Wear closed shoes like sneakers because we put ground rubber bits on the tennis court so you can spin and do other dance moves on this surface.